IBA-project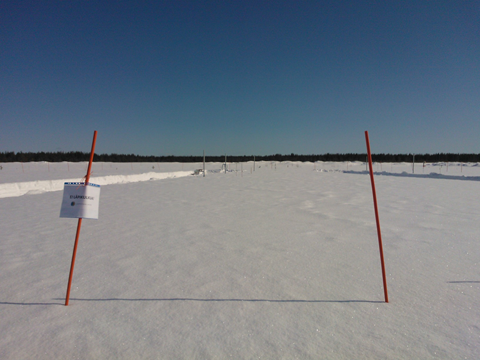 Black carbon in the Arctic and significance compared to dust sources (IBA-FIN-BCDUST)
Funding: Ministry for Foreign Affairs of Finland (MFA of Finland) Start: 12/2018 End: 12/2020 Coordinating: Finnish Meteorological Institute Partner: Finnish Environment Institute Contact: Outi Meinander (firstname.lastname@fmi.fi) and Niko Karvosenoja (firstname.lastname@ymparisto.fi)
Co-operation: including, e.g., Ministry of the Environment, University Helsinki, University of Eastern Finland (Kuopio).
Aim: This IBA-project aims to assess black carbon in the Arctic and significance compared to dust sources for their climate impacts. Special focus is on Finland, Iceland and Russia including cryospheric impacts,  health effects and shipping. The project is planned to support the activities of the Finnish chairmanship of the Arctic Council and work in the AMAP EGSLCF, as well as the activities in Iceland (and thereafter Russia) as the next chair of the Arctic Council. The project also aims to collect together Finnish expertise related to black carbon (BC) and cold climate high latitude dust (hld or cchld). For the purpose, a webropol link will be available here to allow the collection of inputs also outside the project participants.
Activities: The project arranges three co-operative workshops during 2019, one in Finland, one in Iceland and one in Russia.
Publications, presentations, press releases: https://en.ilmatieteenlaitos.fi/iba-publications
Meetings: https://en.ilmatieteenlaitos.fi/iba-meetings
The webropol-link for inputs of the Finnish expertise on BC and HLD related expertise: will be available here, to be announced later in 2019
Our other ongoing related projects, e.g.,
Novel Assessment of Black Carbon in the Eurasian Arctic: From historical concentrations and Sources to Future Climate Impacts (NABCEA)
Funding: Academy of Finland Start year: 2016 End year: 2020 Coordinating: Finnish Meteorological Institute Contact: Jussi Paatero (firstname.lastname@fmi.fi)
Other relevant ongoing projects and activities where we participate, e.g.,
EU COST Action InDust

MOSAiC

SnowAPP

AMAP EGSLCF
Our previous related projects, e.g.,
Arctic Absorbing Aerosols and Albedo of Snow (A4)
The main objective of the project is to quantify the interaction of Arctic snow albedo and absorbing aerosols (Black Carbon, BC), and to gain more in-depth understanding of the globally important aspects of BC and albedo feedback, as well as BC and snow melt in the Arctic.
Funding: Academy of Finland (decision No. 254195) Start year: 2012 End year: 2015 Coordinating: Finnish Meteorological Institute (FMI)
Contact: Prof. Gerrit de Leeuw (Gerrit.Leeuw@fmi.fi), and Outi Meinander (firstname.lastname@fmi.fi) Partners and co-operation: The project is within the Nordic Top-level Research Initiative (TRI) "Cryosphere-atmosphere interactions in a changing Arctic climate" (CRAICC) with ACP CRAICC –Special Issue.
Description: Black carbon (BC) is formed through the incomplete combustion of fossil fuels, forest fires, industrial processes, diesel vehicles, and other sources of incomplete combustion emitting soot particles to the atmosphere. The effect of BC in snow layers is of importance to climate change and also for forcasting snow melt. Snow reflectivity, i.e. albedo, varies with wavelength, and therefore the strength of the feedback depends on a number of factors, such as the depth and age of the snow cover, snow grain size, solar zenith angle, and cloud cover. According to IPCC, the level of scientific understanding on the effect of BC on surface albedo (black carbon aerosol on snow) is low, the consensus insufficient, and the evidence for radiative forcing estimates not strong. Uncertainties are identified there to be especially related to: separation of anthropogenic from natural,  mixing of snow and aerosols, and quantification of radiative forcing. Especially the effect of black carbon on snow albedo and melting is improperly understood. Our work aims to reduce these uncertainties.
Other relevant previous projects where we have participated, e.g.,
TRI NCoE CRAICC

EU COST Action Harmosnow
In addition: Other relevant projects of our IBA-FIN-BCDUST co-operation partners
Last updated:3 April 2019 by Outi Meinander