The Finnish Meteorological Institute's smartphone weather application
The Finnish Meteorological Institute's weather service gives up to 10 day forecasts for over 17,000 locations in Finland and for hundreds of thousands destinations abroad. Even your weather observations can be easily reported to the Finnish Meteorological Institute using the Weather app!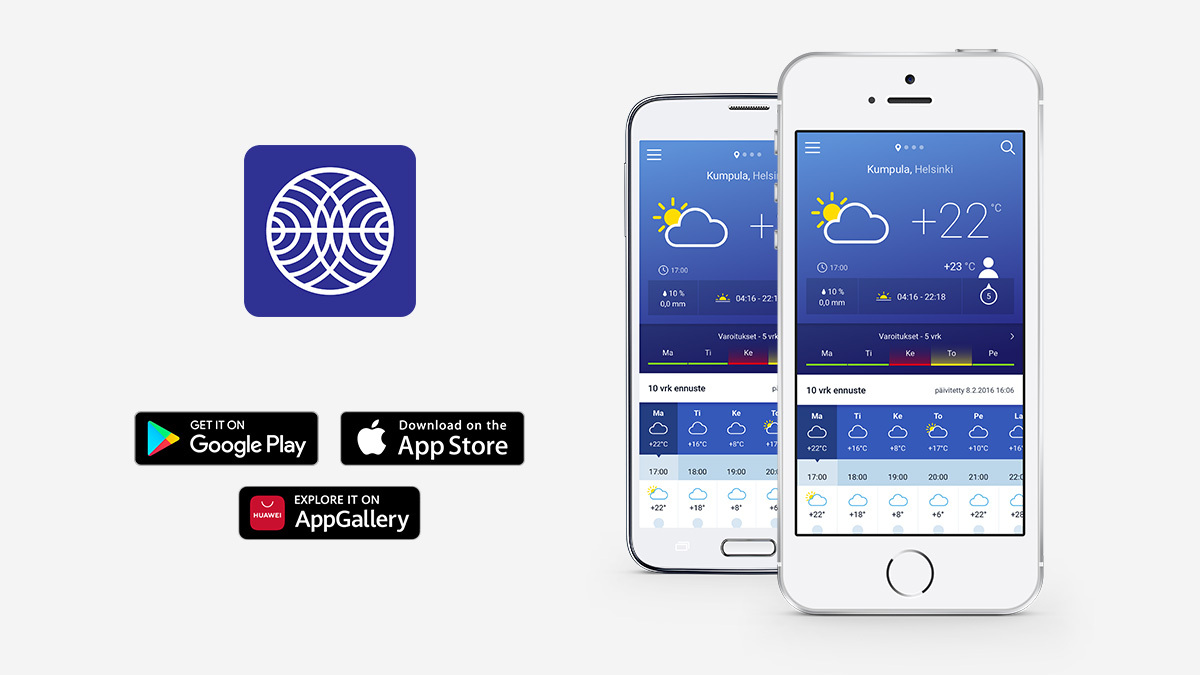 If your phone tracking is enabled, the service will automatically show the weather data and warnings for your location in Finland. You can save your favourite location in the service.
At a glance, you can check the warnings that apply to your location.
Will it rain an hour from now? You can easily check the service for the probability of rain and the rainfall forecast.
Features of the WEATHER app
Weather forecasts for over 17,000 localities in Finland and hundreds of thousands destinations abroad

Precipitation radar images

10 day forecast, with a hourly forecast for the two first days

'Feels like' data as well as probability and quantity of precipitation at all forecast times

Temperature and precipitation observations also available in graph form

Warnings in Finland updated 7 times a day

Warnings for individual localities in Finland

Weather observations in Finland and abroad

Probability of rain

Rainfall

Wind direction and speed

Times for sunrise and sunset

'Feels like' temperature

Possibility to report your own weather observations

No advertisements
Windows Phone 8
Application support has ended but the service is still available for download at