VTT calculates the benefits of meteorological services in Croatia
30.1.2008 9:30
According to the calculations of VTT Technical Research Centre of Finland and the Finnish Meteorological Institute (FMI), the benefits generated by the Croatian weather services amount to a minimum of EUR 30 million annually, which gives the services a benefit-cost ratio of approximately 4. VTT has identified aviation, waterborne transport and agriculture as the main winners. Based on experiences obtained in the project, the Word Bank and the World Meteorological Organization (WMO) recommend that similar analyses should always be carried out before significant development and investment decisions are made. FMI and VTT are currently preparing a corresponding analysis for the entire Balkan region. The joint project is commissioned by WMO.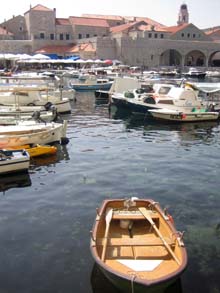 Kuva: Tuija Vuorinen
The Croatian Hydro-Meteorological Service (Državni Hidrometeoroloshki Zavod, DHMZ) has an annual budget of approximately EUR 8 million. The annual benefits amounting to some EUR 30 million give the weather services a benefit-cost ratio of approximately 4. Further development of the weather services, their distribution and marketing could mean even larger benefits for trade and commerce as well as other sectors of Croatian society. The potential additional benefits amount to over EUR 10 million annually.
According to Pekka Leviäkangas, Senior Research Scientist at VTT, the results and experience obtained in the project are also important with regard to the export of Finnish equipment and know-how. "Export efforts need to be backed up by analyses that demonstrate the usefulness of systems to users and thus justify the allocation of funds for such procurement."
Analyses also provide a starting point for international discussion concerning the financing and development of various met-services. Bengt Tammelin, Head of Unit at FMI, notes that the future of hydro-meteorological institutes depends on their success in providing information that promotes well-being and security, environmental protection and economic development in each country. "In order to secure the funding and development of these institutes, we must be able to show governments, the industry and commerce that developing the hydro-meteorological service sector is not just an expense item in the national budget but a profitable investment. Thanks to VTT's collaboration with FMI in this project, advances have been made in methods for evaluating the economic significance of hydro-meteorological functions and the required investments."
Based on the benefit analysis, VTT prepared a strategic development plan for Croatian weather services, designed to reinforce the institute's competitive position and impact both within Croatia and elsewhere in the Balkan region.
Carried out in Croatia, the project was financed by Finnfund (Finnish Fund for Industrial Cooperation Ltd.) and VTT. The project was part of a larger research effort into information services (EVASERVE), which is financed by Tekes (Finnish Funding Agency for Technology and Innovation) and coordinated by VTT.
An online report Benefits of meteorological services in Croatia is available at http://www.vtt.fi/inf/pdf/tiedotteet/2007/T2420.pdf
Further information:
Finnish Meteorological Institute
Bengt Tammelin, Development Manager
tel. +358 9 1929 4160
bengt.tammelin@fmi.fi
VTT
Pekka Leviäkangas, Senior Research Scientist
tel. +358 20 722 2058
pekka.leviakangas@vtt.fi
VTT
Raine Hautala, Senior Research Scientist
tel. +358 20 722 5872
raine.hautala@vtt.fi