Finnish Meteorological Institute will move to Dynamicum
14.9.2005 12:00
The Finnish Meteorological Institute and Finnish Institute of Marine Research will move to Dynamicum, their new joint premises in Kumpula, Helsinki.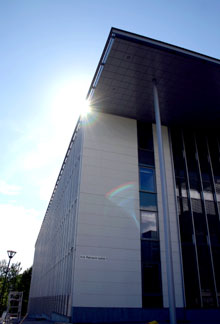 The street address as of 19 September 2005:
Erik Palménin aukio 1, FI-00560 Helsinki.
Postal address P.O. Box 503, FI-00101 Helsinki
Telephone +358 9 192 91
The telephone numbers will remain unchanged.
Finnish Meteorological Institute