Crowdsourcing as part of the Weather application ends
My observations function will be discontinued as the Finnish Meteorological Institute's Weather application re-launches in May 2022.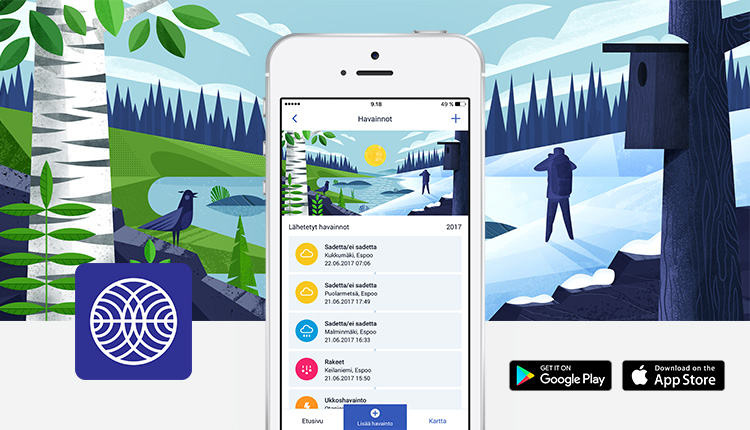 My observations function will end in May 2022
The function was part of the Weather application until the 2022 update.
My Observations will be switched off. Even if you continue using the old application, the function will no longer work in the application, and you cannot browse the observations you have made. This means that after the new app is published, the feature will notify you that it has been switched off.
The reason for the termination is its lack of use.
The observations that have been sent to the Finnish Meteorological Institute so far will not be deleted for the time being; they will be archived for possible future research use.
Can I still view or delete observations?
When My Observations function is switched off, the information is no longer visible. Before this, you can use the service normally. You can also delete your own observations by going to your observations and clicking Delete in the upper right corner.
Can I save or delete my observations even if I no longer have access to My Observations?
This is possible if you know the identifier of your own observations. You can find the identifier at the bottom of the "About the app" section of the old app. The identifier can be used to retrieve and delete observations. If you wish to retrieve or delete your data, contact the project manager Ismo Karjalainen by e-mail at ismo.karjalainen@fmi.fi.
What was the license used by the function and where can I find the privacy statement?
The function used CC0 1.0 license: Learn more about CCO 1.0 See also the privacy statement (only in Finnish) for My Observations.