Helsinki Testbed wins Productive idea of the year contest
23.10.2006 12:00
Helsinki Testbed, a joint effort of Vaisala and the Finnish Meteorological Institute, has won the community category of this year's Productive idea contest.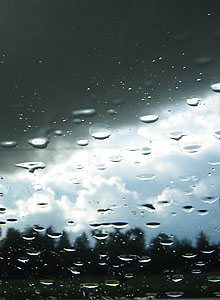 Photo: Eija Vallinheimo
Helsinki Testbed is a research and experimentation platform for new weather observation equipment, systems, services and forecasting models. It covers the Greater Helsinki area. Helsinki Testbed enhances the cooperation between researchers, companies and end-users, and facilitates the utilization of research results in practice, such as in precision weather services.
According to the contest jury, the Testbed research project is an unconventional and bold demonstration of how meteorology and technology can be harnessed to communicate local weather conditions in real-time. The jury stated that the Testbed project utilizes Finnish technology and know-how in an exemplary way. The long-term goal is to promote the formation of a leading edge meteorological center in the Helsinki area. The idea has significant societal impacts, and it has already gained great international attention.
The contest, established to promote creative business activity, was organized for the 28th time. It seeks new, maximum 3-year-old innovative ideas that have already been taken to productive use. The contest has two categories: business category and community category.
The Productive idea contest is organized by the Junior Chamber International Finland. The contest is carried out in cooperation with the Kauppalehti and Kauppalehti Optio magazines, OP bank group, Ministry of Trade and Industry, the Finnish Industry Investment Ltd, Tamro Oyj, Federation of Finnish Enterprises, Central Chamber of Commerce of Finland, and the Association for Finnish Work.
Read more about the Helsinki Testbed project
Visit the Testbed pages at http://testbed.fmi.fi/